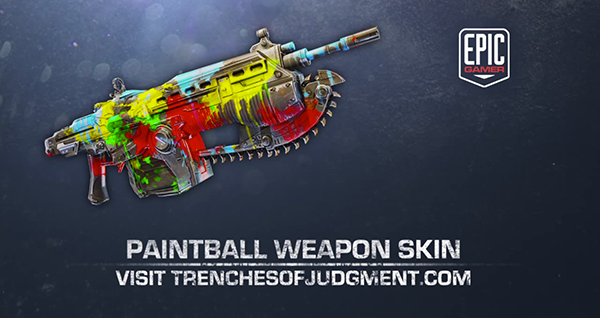 Want a free skin for the upcoming Gears Game? Here is how you do it.
Microsoft
has a new promotion for you to get an exclusive skin off of the
Gears of War: Judgment
product page on Xbox.com I will put the link in the description below and all you have to do is be logged into
Xbox.com
and when you get 100% discovery you will unlock the code for the skin.
Well hope you all get the skin and enjoy.
make sure you click EVERY icon. The answers are
1. Guns blazing
2. Boomshot
3. From left to right, engineer, assault, medic, scout.
At the end you should have a bar that fills up 100% and you can redeem your skin right then and there.