So this is my post to catch you guys up on what happened during the weekend.
This weekend was a pretty good one. First on Friday night I ended up staying up all night playing Dead Island with my great friend Eddy Thorson. Originally we had been playing separate games but wanted to play some co-op. I had suggested some Horde on Gears of War 3 and Ed suggested Dead Island. He had not played the game and I hadn't finished it so I said sure. Boy playing that game in co-op is a blast. especially against the larger zombies who are a pain in the butt. What I like about playing co-op with Ed is we are able to explore and are not rushing through the game. I bust his chops about "stealing" items but it is all out of fun.
After waking up mid afternoon on Saturday I spent most of the time with my family and caught up on a few things around here. I did get to play some more Halo CE Anniversary co-op with Magma as well. We are trying to finish the campaign on Legendary co-op also while getting all the Terminals and skulls. I made sure not to stay up late on Saturday and went to bed at a normal time for me.
Sunday had us running around and visiting my wife's mother on account of her not being able to see the kiddos for Valentine's Day. We also ran into a few shops to get some supplies for my wife's Etsy shop and crafts as well as stuff for the kids.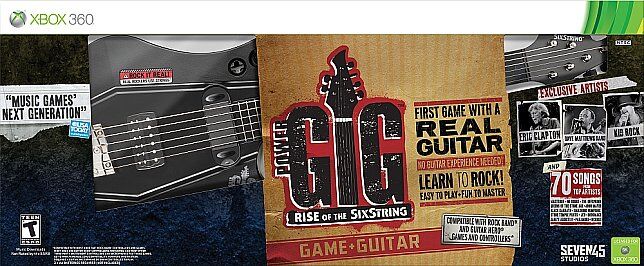 As we were in Tuesday Mornings a liquidation type store where most things are hugely discounted, we were there for me as I was looking for the DJ Hero Bundle for the Xbox 360 but all they had left was for the PlayStation 2. Though all was not lost as they had a copy of Power Gig: Rise of the Six Strings Guitar Bundle. Which for $19.99 was not a bad price. I would suggest that if you have one near you pick up a copy worse comes to worse you have a pretty decent starter guitar. I had a pretty solid weekend and got quite a bit of gaming in.
Once again sorry for not posting all weekend but sometimes things just take precedent but that does not I will not make up what I do miss.
I hope you all had a great gaming weekend and if you didn't even get to game just hope it was a great one.