Here is a post from our own Eddy Thorson where he will be talking about Video game books and comics.
Little bit of literary news for the month of February, so if you are a gamer you will love these books and comics.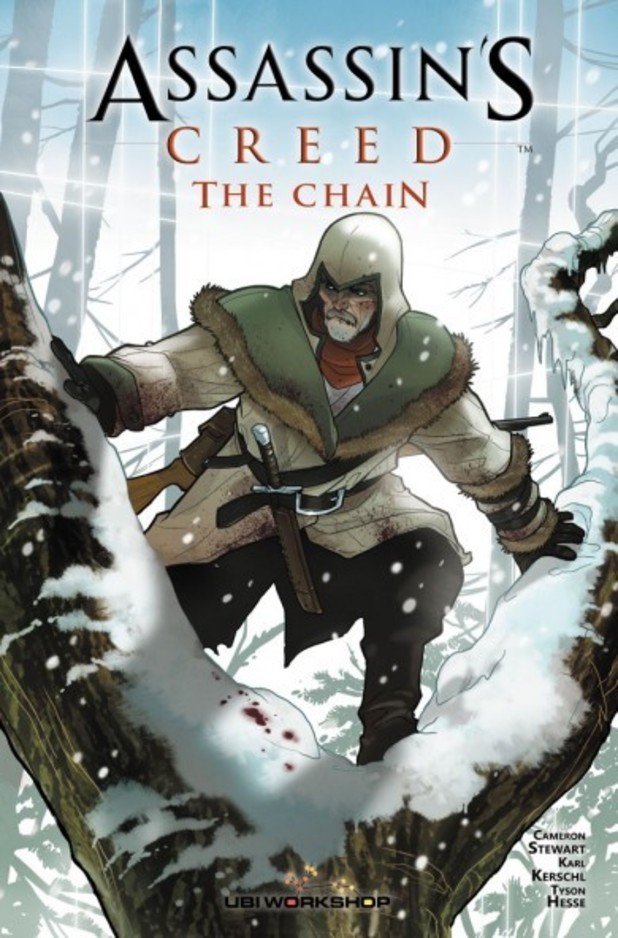 On February 6th we have Assassin's Creed the Chain from Ubiworks. This is a 96 pg. graphic novel that mark the end of it's current featured Assassin and provides insight for the Assassin's Creed III video game.
Coming out on February 20th is The Art of Brutal Legends HC from Udon. This book will reveal the design process behind the characters and settings of the beloved Double Fine Studios game.
On February 20th, also brings Borderlands: Origins #4 from IDW. This is the last issue in the mini-series and spotlight the vault hunters of the first game. In this issue, Brick is the central character of the story and we see what Brick was up to prior to getting on the Bus.
February 27th brings us a slew of gaming comics. DC Comics Injustice: Gods among Us #2, learn more on the back-story to the upcoming video game. Batman: Arkham Unhinged #11 on February 13th and Batman: Arkham Unhinged HC on February 6th. Arkham Unhinged deals with the events between the Arkham Asylum and Arkham City video games. Batman: Arkham unhinged #11 at print time is a ongoing series. Batman: Arkham unhinged HC reprints the first five issues of the series collected for new readers to jump into.
The next three titles are from Titan while the dates are unknown. The books are scheduled for this month. Dead Space: liberation GN, this story takes place before the events of Dead Space 2 Video Game.
Dead space: Collected Edition TP and Dead Space: Salvage TP Titan Edition. Both books picks up right were the first game left off. Titan Edition Collects Dead Space: Salvage #1-6, previously by IDW and includes bonus material. Dead space: Collected Edition TP collects Dead Space #1-6 and the prequel Extraction in a stunning graphic novel form, including never seen before materials