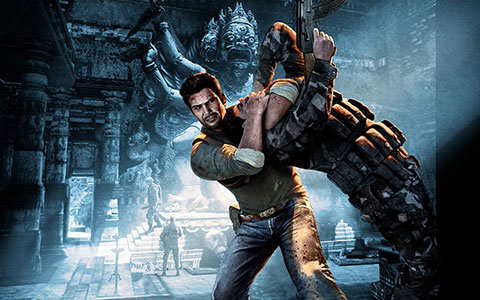 If anyone is looking for a great bargain on a Game of the Year version of Uncharted 2 well I got the hookup.
Yesterday afternoon after the kids were done with their afternoon naps. Well actually one child naps the other has quiet play time. Anyway we went to Target because we needed diapers and mommy needed to get a pair of pants. Well I was perusing through the bargain games when I came across Uncharted 2: Among Thieves Game of the Year Edition.
Mind you I have Uncharted 2 but this made me look online to compare prices and low and behold Target's Website had the game listed as Clearance for $5.98 and fortunate for me Target price matches what they have on their own website. No way to pass it up then. The game comes with character skins for the first two games in the series plus a motion comic and other downloadable goodies.
So if you are looking for a Top Tier game for your PlayStation 3 and have not played Uncharted then quickly pick this up. I was also lucky enough that my store had a few left in stock. Good luck and Happy Hunting.