A Bit of Background
SimCity Beta Getting Started
To play the Beta you need to go through EAs new online game portal called Origin. Honestly I think these are a bit of a pain in the butt. To download the Demo was over 10 gigs. I honestly don't have the largest of hard drives so this was a big deal to me. When I went to play the first time I received a warning that my video card wasn't up to specs so I may have a sub par experience. Other than a slow load time I had no problems playing. Here are the posted system requirements.
Minimum System Requirements

Operating System: Windows XP/ME/2000/98 (Windows 95/NT not supported) CPU: 500 MHz Intel Pentium III or AMD Athlon processor RAM: 128 MB CD/DVD-Rom Speed: 8X Hard Drive Space: 1 gig plus space for saved games Video: 16 MB video card, DirectX 7 compatible Sound: DirectX 7.0 compatible Input: Keyboard, mouse

Recommended System Requirements

CPU: 1 GHz or faster RAM: 256 MB or more Video: 32 MB or greater supported Direct 3D video card

Supported 3D Chipsets

NVIDIA Geforce4, Geforce3, Geforce 2, Geforce 256

ATI Radeon 9700, 9000, 8500, 7500, 7200, 7000
SimCity Beta Game Play
Remember I only had 1 hour of Game Play and then it turned off. I'll start off by saying I wish I had had more time. The game I played involved building a city from the ground up but I know as with past SimCity's you could possibly enter a city and be asked to fix it.
You start off with tutorials that are actually useful. They are step by step to show you how to do each task. The nicest part is the only appear when you first come to that objective. The first objective when starting a city from scratch was connecting the roads and then adding the zoning. I believe this to be a new feature but they've adding in partial grid lines to assist in lining up the roads. I didn't catch that at first and had some messed up roads.
The visuals were very well done, the controls were fairly intuitive and where they weren't (like I was lost on how to find the budgeting tool at first) a tutorial will eventually pop up to tell you about it. It showed the normal management balance I was used to and the need to provide services to increase city wealth and population. I even had a small disaster as a business caught on fire when I didn't have enough to build a Fire Station yet. Eventually the building exploded and took out the city on either side of it too.
SimCity Beta Final Opinion
My final take is I really do want to play this when it comes out in March, but I don't want to pay the huge price tag they are asking. I'm probably going to wait awhile before I purchase it but I will eventually be getting it.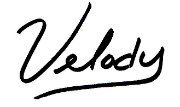 If you enjoyed this or wish to find out more about Treegold and Beegold please use the below follow links.