Nvidia has a new gaming handheld on the way, powered by its latest mobile chip and capable of playing Android games and streaming PC games directly from your computer.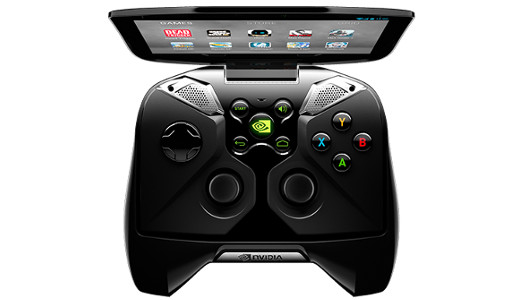 So Nvidia has thrown it's hands into the gaming market in what I think is a Huge way. Their hand-held Project Shield is set to be a major workhorse. It will have Nvidia's new quad-core Tegra mobile processor. This thing also looks extremely sharp. The controller display is very familiar for console gamers as it resembles box 360 and a PlayStation 3 controllers. The Tegra chip is said to be Nvidia's most powerful processors and offers effectively six times greater visuals than it's predecessor the Tegra 3.
Project Shield is said to have about 5 to 10 hours of gameplay and a bass reflex audio system. The hand-held was shown playing Hawken as well as Need for Speed: Most Wanted and Assassin's Creed 3. From what was shown there was very little lag if any. The last bit showed Shield accessing Steam on PC and showed how easy it was using Steam's big picture mode.
So what do you think is this something that will be a game changer for hand-helds? Would you pay for The Shield? I am hopeful to see more of this down the line when it gets closer to it's launch in Q2 of this year.