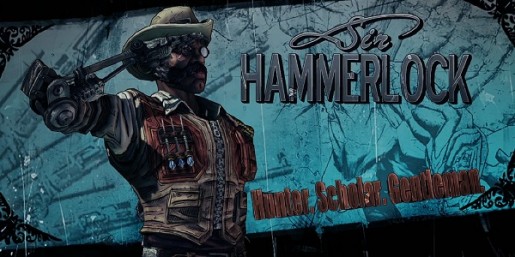 As you can see the next DLC for Borderlands is going to be a doozy.
Seems like earlier this morning the next Borderlands 2 DLC will be "Sir Hammerlock's Big Game Hunt" this after being spotted by members of the Gearbox forums with the release of today's game patch.
The new Downloadable Content will have 3 new achievements/trophies added to it. One is for completing "The Fall of Nakayama" mission, one for completing all side quests and the last for finding all locations in the Hunt.
As you know this is probably going to be a part of the Borderlands 2 Season Pass which inludes two more DLC packs, including Sir Hammerlock's. The last DLC Pack Mr. Torgue's Campaign of Carnage released on November 20th.
So are you ready to go hunting for more loot and kill the biggest and the baddest for Sir Hammerlock? Let me know.